Our Philosophy and Motto
We offer advanced dentistry in a relaxed, caring atmosphere. Our philosophy is to treat our patients like our own family that's why we treat you with a gentle and superior care. By offering you prompt and flexible appointments that respect your time. Whatever we can do to make your visit more comfortable and to give you a healthier and more attractive smile. We as a team will strive to make it happen.
Dr. Ramanpreet Singh Nanra DMD
" As my patient, you can expect a thorough and gentle exam using the latest State-of-the art-equipment. Every treatment is done under the utmost care and attention to detail. I always educate my patients on their dental and oral health and explain the reasoning that lives behind the treatment. My team and I make it our goal to make your visits as comfortable as possible in a professional environment and to provide you with the best care and service."
Personal Interests
As much as Dr Nanra enjoys dentistry, he likes to spend his spare time with his family and dogs. Also, by playing indoor and outdoor sports such as competitive basketball, tennis, ping-pong, and 8-ball pool etc.
Favorites

Dr Nanra's favorite vacation spots are Maui and Yosemite. Favorite movies are avatar andX-Men. TV shows breaking bad, Two and a Half Men. His favorite sports teams are the 49ers, Gaints, Kings, G S Warriors.
Education

He's a graduate from a prestigious University of Illinois at Chicago College of Dentistry with honors
Professional Association
Dr. Nanra has been connected to the dental field professionally since 2003. He has been helping patients in Sacramento for more than 5 years. Member of American dental Association, academy of general dentistry, Chicago Dental society, California dental association, American College of prosthodontics.
Volunteer/humanitarian Services
Mission of mercy, American red cross, Make a Wish Foundation, Kids care in Sacramento etc.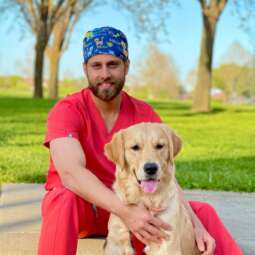 Doctor
Dr. Ramanpreet Nanra
Dr. Ramanpreet Nanra is a comprehensive dental practitioner. He believes that skill and compassion go hand in hand when providing exceptional patient care. As a dental professional, he stay up to date on the latest advancements in dentistry in order to provide the most current treatment options for his guests. Doctor Nanra recognizes that his patients are unique individuals who have placed a great deal of trust in him and his team. That is just one of many reasons why he values each and every patient relationship. We appreciate the time you've taken to visit our website and find out more about our dental practice, our dental team, and the many services we can provide to help you achieve optimum oral health.